Working With You Toward Positive Family Law Solutions
Hamilton Family Lawyer & Mediator, Lesley Matthewson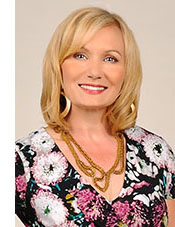 Lesley Matthewson is the principal and founder of Family Law Solutions. Lesley is an experienced lawyer and mediator. Clients value Lesley's legal expertise and appreciate her compassionate, supportive approach to their family law problems.
Lesley has practised law since 1988. Until 2004, she was a partner in a leading Hamilton law firm. She established Family Law Solutions to provide dedicated service to clients facing the challenges of separation and divorce.
The focus of Lesley's practice is collaborative family law – a cooperative, respectful approach to solving family law problems. Lesley has completed advanced education and training in collaborative family law. She is a member of the International Academy of Collaborative Professionals, the Hamilton/Halton Collaborative Practice Group, and the Halton Peel Collaborative Practice Group.
Lesley has been qualified as a family mediator since 1990. She is a member of Family Mediation Canada.
Lesley's approach to family law reflects her philosophy that separating and divorcing couples need not destroy their common history in the process of creating their separate futures.
Lesley's Approach
The Best Possible Outcome for Your Family
Mediation training in 1990 changed my approach to family law problems. There are often shared goals that get overlooked in the adversarial process. After taking collaborative law training, I realized the importance of looking for the essence of a conflict. Compromise isn't a satisfying outcome. Shouldn't we work toward the best possible outcome? I established Family Law Solutions to focus on this approach to family law problems. I now work with people exclusively outside of the court system.
"Things were what they were, now things are what they are."
I've been asked whether collaborative law takes the emotion out of separation and divorce – does that make it easy? For some, losing "what was" is unexpected – a rupture of security (personal, not just financial). There is anxiety and fear along an uncertain path to the new normal. It takes courage to initiate or face the changes brought by separation and divorce. The collaborative family law approach may make the journey a bit easier – but separation or divorce is not easy.
Unfortunately, the only way out is through and that includes acknowledging the emotional pain of separation or divorce. Try telling your brain to "just get over it" and it will say, "When I'm good and ready." Studies show that when the emotional brain is blazing, the intellectual brain doesn't process or retain information well. In the meantime, there are important decisions to make with long-term implications.
Divorce is not easy, but it can be a new beginning
In collaborative family law, we don't ignore the emotional upheaval – we address it as part of the process and, when needed, manage it with the help of family professionals. Emotional health is vital to tackling difficult problems with a sense of purpose to come up with a "win-win" outcome. This approach helps separating couples get to a mutually acceptable settlement sooner, feeling better about themselves and each other. The journey is longer and more difficult for some, but when people look back, many see it as a new beginning. I feel very fortunate to work with people who teach me a little something every day about growth from change. Let me help you shape your future.
Learn more about Hamilton Collaborative Lawyer Lesley Matthewson's approach to collaborative family law by calling 905-648-3616 to schedule a free, no-obligation appointment with our office. Contact Family Law Solutions today.